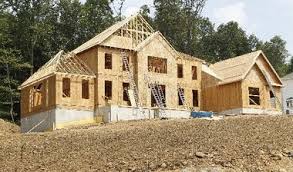 I'm buying a new home.  Should I pay for a home inspection?
The answer may seem obvious, that you need to have the home inspected prior to close, but many people skip this important step.
  I always always recommend that a buyer do so.  In fact, I practically insist, beg if necessary.
An example of a beautiful newly constructed walkout basement home I sold went like this:
My buyer was working with a strict budget and didn't want to spend the money, but he agreed.  The inspection listed 21 items needing attention and correction.  
All of them were important and needed to be done.  The builder readily agreed to correct each one.
 He told me that he wasn't aware that a couple of items on the list weren't installed properly.
 One item in particular could have caused a major problem if it had not been corrected immediately.
The builder learned something in the process, and the buyer was thrilled with the inspection and the outcome.
 His confidence in the home soared as well as his respect for the builder.  All of the items were easy to correct, but nonetheless important.
 Builders aren't always present during every single phase of the home's construction.
 They may be doing several at a time.   They miss things.
They also appreciate the inspection and the "punch lists" because this assures them there won't be any late night phone calls from the buyer later on.
Having the new home inspected is valuable also when the buyer goes to sell that home down the road.  They have evidence that the home was delivered in top condition.
  Here's what happened to a client of ours who recently bought a home less than one year old:
 The seller did not have that home inspected prior to close.
 Our inspector found 25 items needing correction, all of which would have been done had the seller inspected the home.  
Our buyer freaked out and thought the home was falling apart!
 It didn't matter that the list was very typical and the items easy to correct, but again needed to be done.
 The seller was shocked at first, but knew what had to be done.  
Finally, our buyer relaxed and went through with the sale and to this day is totally in love with her beautiful dream home.
 TIP:  A new home inspection can be worth its weight in gold.
 It sets the stage for the rest of your living in and enjoying the home and eventually selling it in the future.
 A good inspector will advise you on normal maintenance requirements as well.