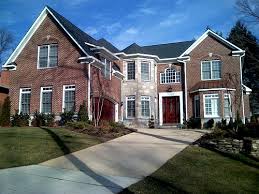 You've probably noticed there is a downsizing trend in the works.
Many people want to exchange the time, money and upkeep spent on the larger home for an easier lifestyle for themselves.
2. Many in the younger generation are looking far into their futures and making thoughtful decisions on homebuying, often choosing not to be tied down to a big mortgage payment.


3. Others are renting. There is an explosion of rental properties all over the Ozarks. These are appealing to younger and older people alike.
4. Lifestyle is a big consideration here. Luxury features and a full range of desirable amenities are being offered now more than ever before.
5. Your real estate professional can smooth the way for you by presenting your home strategically to agents and buyers. They can create the most powerful visual impact possible through Staging and precise photography, and by attention to every detail of the process.
6.So, all eyes are on your home. It's called Positioning and it makes all the difference in your getting the most money for your home.
TIP: Let the winter season work for you! Now is a fantastic time to put your home on the market to get the most value.