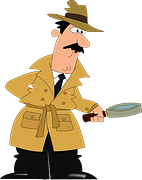 Yes, indeed.  Let me count the ways. 
          Buyers and buyers' agents don't like surprises.  Neither do sellers.
  Normally, the buyer will hire an inspector and pay for this, but it can be a great benefit for the seller to hire an inspector and pay for it before going on the market.
Doing so gives the seller plenty of time to get bids for any necessary repairs way ahead of time.
  This reduces the stress of packing and moving once the home goes under contract.  There's no pressure. 
The seller can provide the inspection to potential buyers and let them know the repairs the seller felt necessary to make.  
While it doesn't mean the buyer won't conduct their own inspection, it makes it clear what the seller felt was not necessary or was normal wear and tear. 
          I've seen buyers freak out emotionally over a home inspection, thinking the home is falling apart. 
They may want to back out even if the needed repairs are minor, typical and easy to correct.
   The buyers' agents will be relieved to see the inspection before writing an offer as well, giving more credibility to the home's condition, thus creating confidence in the property from the beginning.
         I have asked my sellers of fixer uppers to do the same.  Sellers who will not be spending anything at all for repairs when we are selling the property "as is".   It works like a charm.  
Buyers know what they are getting into before hand and can proceed with confidence.
        The money spent for inspection is well worth it because it relieves sellers of the stress of not knowing the actual condition of the home's unseen areas in advance.
Getting a well and/or septic inspection can be a good idea too.
          It's a win/win all the way around. 
Tip:  Often you will find minor repairs needed that are easy and inexpensive to fix but vitally important.
 An example would be a bad wire connection that could potentially cause a house fire but costs $20 to fix.