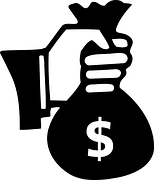 So you got an offer the first day on the market, maybe even at full price. 
Now you're having second thoughts.   Did you price your home too low?  
Probably not at all.  This almost always means your agent helped you price position your home on the market perfectly to be the next home in the category to sell. 
This is called pricing strategy. 
 Pricing too low can make buyers leery wondering what's wrong with your home.
 Pricing too high can lead to the "stale donut" effect when it's on the market too long.
Again leading buyers to wonder what's wrong with your home. 
      But pricing your home competitively leads to selling at or near full price quickly.
  Did you know that in order to sell your home once, your agent has to sell it twice?
 First he has to get agents excited about your home.  And agents are the hardest folks to get excited.
  Priced right and those excited agents will turn around and get their buyers excited.
 They may say, "Bring your check book.  Come see this new listing on your lunch hour.  It's just what you're looking for and its gonna sell fast!"
      The decision on where to price your home should be made by you utilizing accurate current information provided to you by your agent.
 It is imperative that your agent spend quality time gathering data on sold listings, expired listings and physically previewing active listings that are similar to your homes features.
 Then he or she can share this with you so you can make a wise and informed decision for yourself and your family.  
You might even want to see some of your competition to reassure yourself of your choice of price.  
This is the most important decision you'll make and the outcome depends upon careful analysis of the facts, not rumors, what the neighbor thinks or guesswork.  
      In order to be the next home to sell in your category, it's got to be the best.  Carefully selected price position will get you there so you can start packing.
Tip:  Competitively price positioning your home can create excitement that may cause your home to sell above asking price, which is what happened recently with one of our listings.